April 12th
Barbara Meyer, Whitewater and More!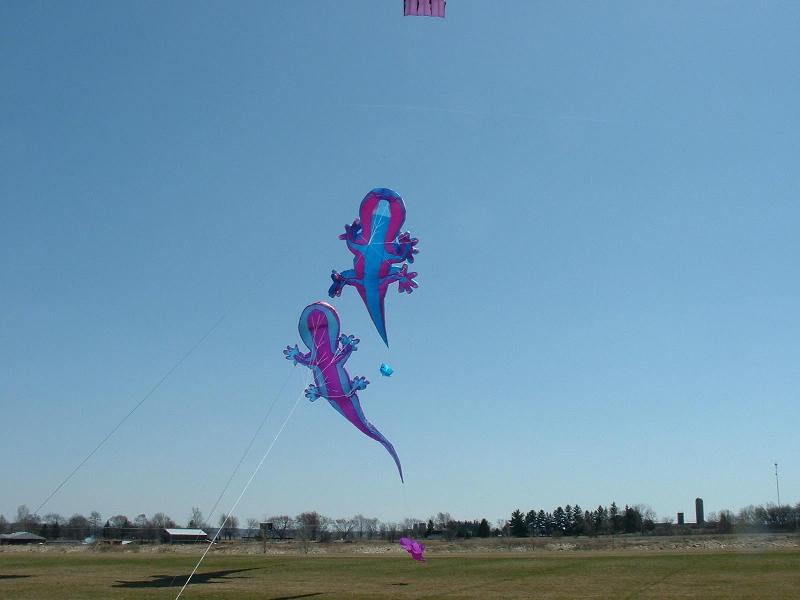 I know this is late in arriving but the routine of writing has been a bit difficult to fit in lately with our busy schedules. The Wisconsin Kiters Kite Club was fortunate to have the opportunity to have one of this years' workshops taught by Barbara Meyer. Barbara is one of the most talented kitemakers in the midwest and the current coordinator for the Midwest Area Kitemakers Retreat in March in Oregon,IL. The kite class that she taught was a sode dako about four feet wide and five feet tall. I hope to get mine put together this season but after taking Barbara to the workshop and picking up my kit Greg Rasberry and I headed to Whitewater, WI for a kite fly. The reason that I wanted to attend this fly was to debut our new mid-sized Peter Lynn gecko "Maysa" and see Al Sparling try out his new Greens barrel.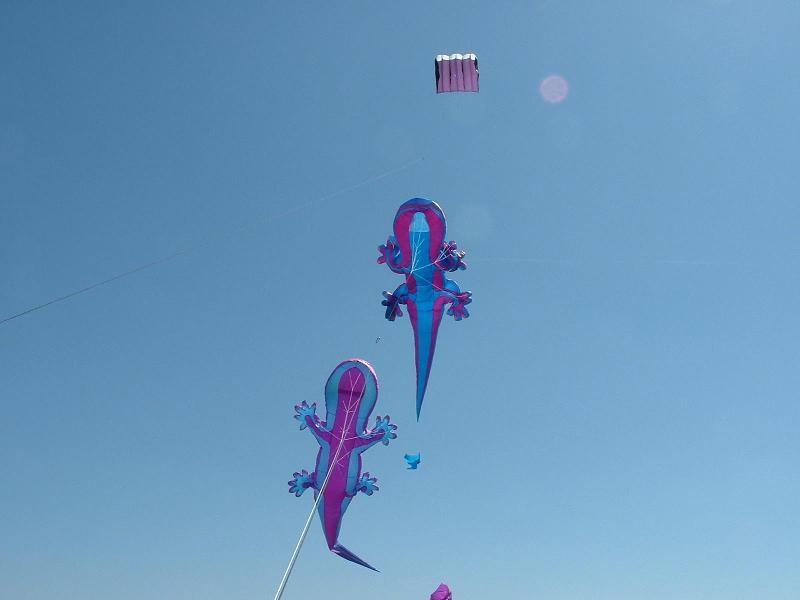 Al's new barrel is huge at 50 feet tall and 75 feet in length. Al, Greg and I filled the upper of the two flying fields with our collection of kites. Al concetrated on the barrel, I had the gecko pair and Greg flew his Skyfoil and Pilot kite with line laundry. Other folks from the Wisconsin Kiters Kite Club that were in attendance were, Paul Fieber, Jody McAnn and Donna Schenk. Jody was showing off his new 15 foot Mike Gee class sock from M.A.K.R., which I thought looked great. Donna had her large soccer ball ground bouncer out and every time I see it I have to admire the great job she did in it's construction.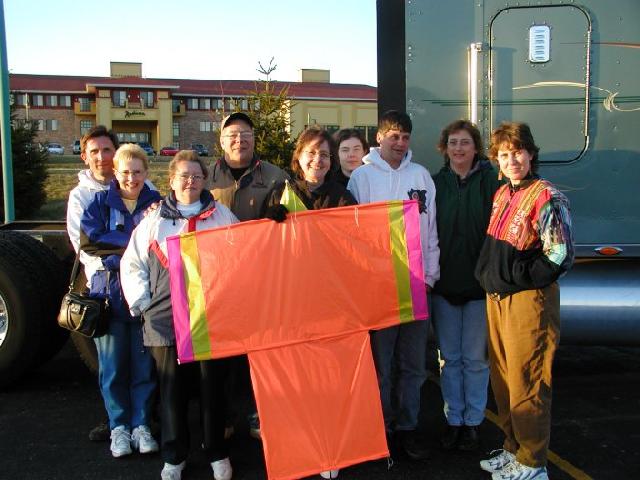 At day's end we gathered up our piles of ripstop and drove back to Waukesha for dinner with the Wisconsin Kiter's workshop participants and Barbara Meyer. Thanks to Barbara again for teaching a great project. Next time-Bourbonnais, IL
---

Back to Weekly Updates